The number 1 ranked Accounting Bookkeepers Services London
Affordable – Dependable – Experienced
.
What We Do
At Hyde Bookkeeping, our bookkeeping solutions are tailored to the needs of your business. Whether you are an individual contractor or an established business, we can help you save time and money.
As a busy professional, you need to partner with a fully compliant, dependable bookkeeping company. We understand that you need to focus on running your own business. Our bookkeeping services for sole traders and small to medium-sized businesses will support your business to make better decisions and give you a clearer picture of your cash-flow, expenses management, and budgeting across your organisation. 
We have a history of success in helping to ease the burden imposed by taxation obligations, and our experienced team is here to help and support you with a range of bookkeeping services.

Partnerships
Get expert bookkeeping services for you and your partners. Spread the cost over the year and get help with your accounts and partnership tax return. With all your filing included, tax efficiency reviews, and a dedicated bookkeeper; you will find us easy to use, professional, and affordable.

Bookkeeping
We can help you to manage your day to day business transactions from mileage to subsistence claims.
Year End Accounts
We can take care of your monthly, quarterly or annual bookkeeping as well as taking your business through until your tax returns are completed & submitted.
Bank Reconciliations
We can reconcile your Sales Invoices (income), Purchases, transfers between accounts, Paypal/Amazon transactions, credit cards (outgoings).
Catchup
Have you been avoiding your bookkeeping? We can sort it out for you, whether you need a quick tidy up or years of retrospective bookkeeping.
Construction Industry Scheme (CIS)
Whether your construction business required to make submissions within the Construction Industry scheme or if you are a Bricklayer, Carpenter, Carpet Fitter, Painter Decorator, Roofer or Scaffolder & you are not completely clear on the details or need someone to get you on the right track, we can help.
Catchup
VAT can be a nightmare! With VAT planning we can help you decide when and under which scheme, to register your business to make sure you do not pay the VAT Man any more than you need to.
About
We pride ourselves on being a friendly, approachable team of bookkeeping experts, and provide quality support at all times. 
Hyde Bookkeeping Services is a trusted and established provider of bookkeeping services in Surrey. We help clients from a range of sectors, whether they are contractors or small to medium-sized organisations. We offer a personalised service at all times, and we tailor these services to meet with the exact requirements of each individual we work with. 
At Hyde bookkeeping, we provide affordable pay-monthly accounting services that take care of as little or as much as you need. We offer value, expertise, and give you the essential information you need to support your business analysis, cash flow, budgeting, and expenses management at all times. 
When you partner with us, you benefit from years of experience and know-how. By maintaining fast response times, combined with expert industry knowledge; our bookkeeping support services provide you with everything you need, and we work with you as a partnership, as an extension of your team. 
Pricing
One size does not fit all, so to keep things simple we charge based on your turnover, the amount of transactions made, and any extra services that you may need. Your bespoke package will be determined through coming in to see us for a free consultation, this way we can make sure you only get the services you need.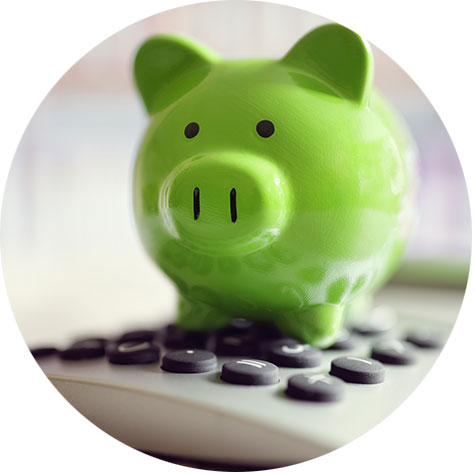 Clients
Karen is extremely easy to deal with, and she is always there to answer our questions or provide advice when we need it. It's very reassuring to know that when you pick up the phone or send a message, there is always a quick response from someone who knows their business well.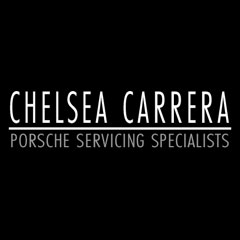 LAWRENCE MCGOVERN
COMPANY DIRECTOR
Ever since working with Hyde Bookkeeping, we have had a far better picture of how we manage our money, and the analysis offered has helped us to identify areas for improvement. I would highly recommend their services to any other small business who wants a reliable bookkeeping service that actually does what they say they will. They have really helped our business, and their services offer great value for money.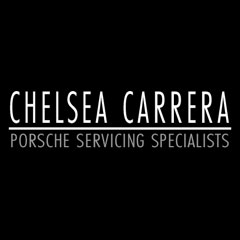 LAWRENCE MCGOVERN
COMPANY DIRECTOR
As a contractor needing to find an affordable bookkeeping service, I was so pleased to find Karen and Hyde Bookkeeping. They know their stuff, they are always quick to reply to any messages I send, and they have helped relieve me from the stress of having to find the time to do my own bookkeeping. Now I am free to focus on actually doing my job, and they look after the numbers for me.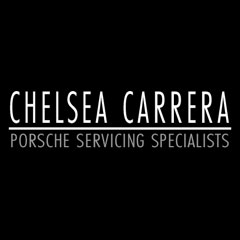 LAWRENCE MCGOVERN
COMPANY DIRECTOR
Why Choose Us
Hyde Bookkeeping is a dedicated partner for all your accountancy needs. We pride ourselves on our superb reputation and offer friendly, affordable, expert bookkeeping services in Surrey and beyond.
Our small business accountants Bookkeeping Services are present in this areas: Sutton, Wallington, West London, Ewell, Surrey, Croydon, Chessington, Mitcham, Tadworth, Croydon, Epsom
Expert Advice 
Personalised Service
Friendly Professional Team 
IAB 'Member in Practice' Accredited Bookkeeping Service 
Affordable Costs
Our Certifications
As accredited members of the IAB, with Fellow Member status (FIAB), we take our business just as seriously as you do your own. 
We have also recently completed the IABs annual Program of Compliance which overs all aspects of the Anti-Money Laundering and General Data Protection Regulations. As such, Hyde Bookkeeping has attained 'Member in Practice' status, giving further assurance of our credibility and the high-quality of our work. 
Contact
Get in touch with us by using the form or details below
We pride ourselves on our superb reputation and offer friendly, affordable, expert bookkeeping services in Surrey and beyond.
274 London Road, Wallington, SM6 7DJ
office@hydebookkeeping.com